Moorish Head sicily
Italian ceramic handmade
All our products are handmade. Any perceived imperfections or irregularities are to be considered as peculiarities of the products and not defects. Our production process is laborious and consists of several stages: moulding, first cooking, decoration, second cooking, ageing. Thus, we can give our customers unique, matchless and unalterable products.
Is this your first order?
Please, contact us. We will be pleased toprovide any information you may require.
Secure payments
Moorish Head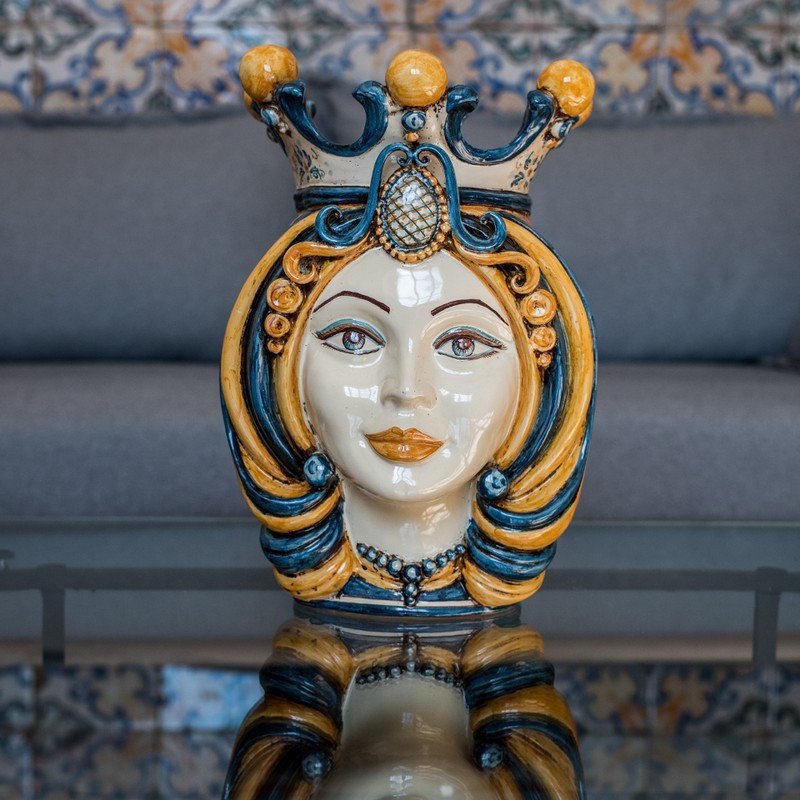 Moorish Heads: Unique and Exciting Ceramic Artworks; Moor heads Sicily.

The Moorish heads of Caltagirone are one of the most famous and deeply rooted traditions of the Sicilian city of Caltagirone, located in the province of Catania. They are handmade ceramic decorations used to adorn the facades of houses.

These moor heads of sicily vases were first created in the 18th century, and their success has been such that they remain one of the most important tourist attractions in Caltagirone. They have become a true symbol of the city.

Sicilian Moors are made of ceramics and decorated with vibrant and eye-catching colors, making them unique and visually striking. They are handcrafted by local artisans using ancient techniques passed down through generations. Each Moorish head is therefore a unique and irreplaceable piece, representing the art and tradition of the city of Caltagirone.