Moorish Head sicily
Italian ceramic handmade
All our products are handmade. Any perceived imperfections or irregularities are to be considered as peculiarities of the products and not defects. Our production process is laborious and consists of several stages: moulding, first cooking, decoration, second cooking, ageing. Thus, we can give our customers unique, matchless and unalterable products.
Is this your first order?
Please, contact us. We will be pleased toprovide any information you may require.
Secure payments
Green & Orange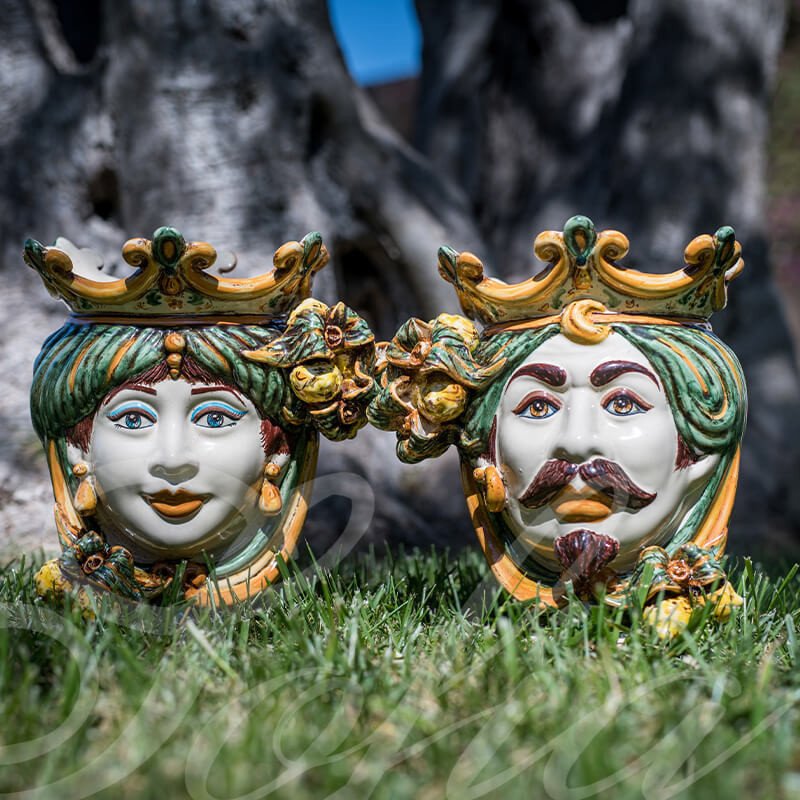 The Moorish heads in green and orange by Sofia Ceramiche represent a collection of accessories of exclusive furnishings, ideal for those who want to give a touch of originality to their home. These Moor's head are made of Sicilian ceramic, modeled and decorated entirely by hand, thus guaranteeing their uniqueness and originality.

Our collection combines the timeless elegance of the classic style with the innovation and freshness of contemporary design. Choose the timeless beauty of our products to make your home a unique place, where tradition and modernity blend harmoniously.

Each piece is a testimony to the art of Sicilian ceramics, with a harmonious fusion of shapes and colors that adds a touch of prestige to your home. Bring home the timeless beauty of Caltagirone and create a space that speaks of history, culture and tradition.