Moorish Head sicily
Italian ceramic handmade
All our products are handmade. Any perceived imperfections or irregularities are to be considered as peculiarities of the products and not defects. Our production process is laborious and consists of several stages: moulding, first cooking, decoration, second cooking, ageing. Thus, we can give our customers unique, matchless and unalterable products.
Is this your first order?
Please, contact us. We will be pleased toprovide any information you may require.
Secure payments
Modern Moorish Heads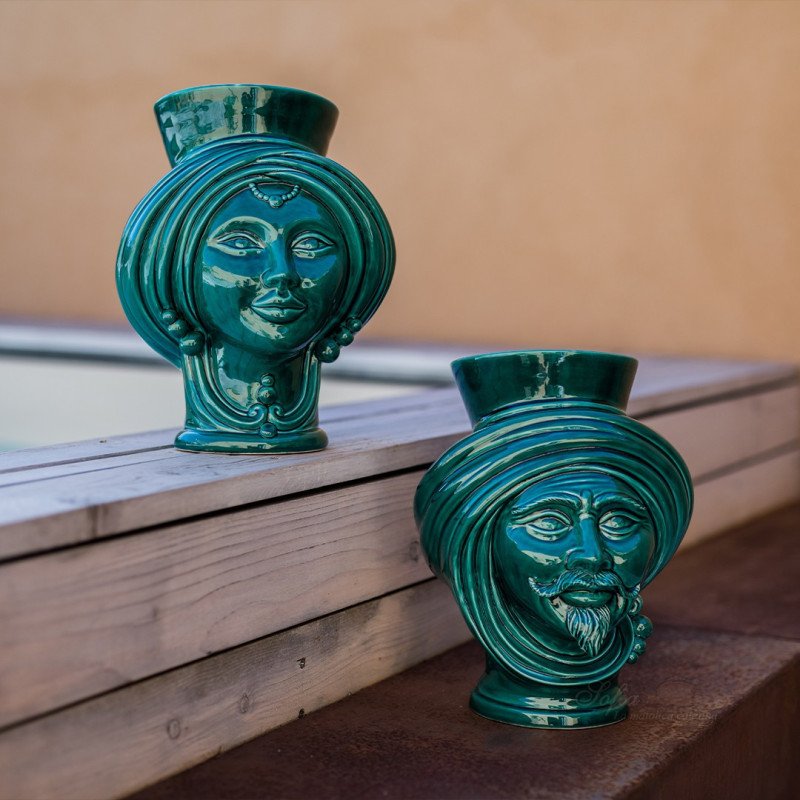 Modern Moorish Heads: Unique and Exciting Ceramic Artworks.

Thanks to the use of innovative technologies and materials, we have been able to explore new creative frontiers, giving life to original creations that blend tradition and modernity.

Modern ceramics represent the convergence of one of the world's oldest and most widespread art forms with modern techniques for creating unique artworks. Throughout the centuries, ceramics have been used to craft a wide range of objects, from practical ones like pots and plates to decorative pieces like vases and sculptures.