Italian ceramic handmade
All our products are handmade. Any perceived imperfections or irregularities are to be considered as peculiarities of the products and not defects. Our production process is laborious and consists of several stages: moulding, first cooking, decoration, second cooking, ageing. Thus, we can give our customers unique, matchless and unalterable products.
Is this your first order?
Please, contact us. We will be pleased toprovide any information you may require.
Secure payments
Rosso Integrale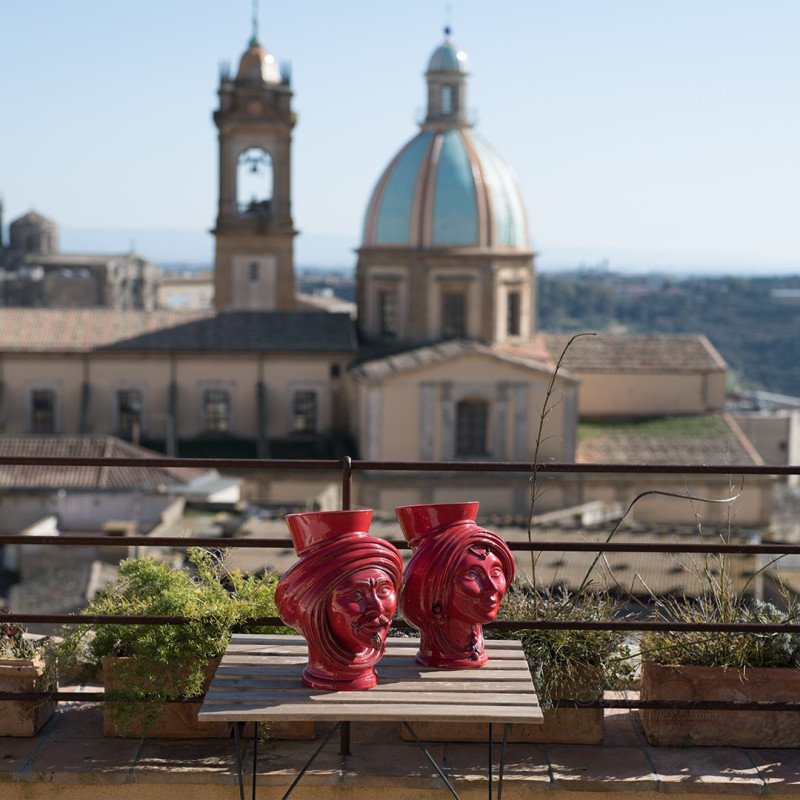 Moro Heads in Red Fire signed by Sofia Ceramiche: Unique home decor.

The Red Fire Line represents a perfect fusion of art and material, where artistic skills come to life through clay shaping.

Each piece is a unique work of art, created with passion and craftsmanship.

Discover how these fiery forms transform your space, adding a touch of intensity and beauty.